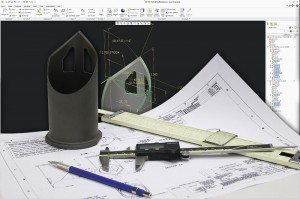 Ventura Aerospace's in-house engineering team focuses on our own aerospace engineering, design and certification needs as well of those of our customers'
Our Engineering staff includes FAA DER delegation for structures, power-plant, fuel, systems and equipment. We have a network of DERs that we utilize for other specific needs, a few of which include flammability, mechanical systems, flight test, security, doors, and system safety. We utilize Parametric Technologies Creo, formerly Pro/Engineer and MSC Nastran. Our aerospace engineering experience covers an extensive range of previous projects:
Vent Doors
Freighter Conversions
Cargo Doors
Class B, C and E cargo compartments
Special Mission Aircraft
Equipment Racks and Consoles
Reverse Engineering
Ventura Aerospace also specializes in LabVIEW programming for test and embedded systems. We leverage our resources and experience with LabVIEW RT and FPGA to bring effective solutions to market.
Our services are backed by decades of experience in modifying aircraft. Whether it is a simple upgrade or a complete asset re-purposing, Ventura Aerospace has the experience to take on any aeronautical engineering challenge.